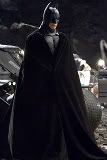 Do you ever feel frustrated because you have a vision for your WIP, but you don't know how to go about getting it there? It's pretty overwhelming at times. I am working hard on revisions for
The Heart is Lonely Still
. Some days I feel like I have a handle on it, and other days I feel completely out of control. I know all about layers, and perhaps I am just frustrated at how long it takes to perfect a manuscript. I can't possibly get this up to snuff after two revisions, maybe not even three or four, five or six, or ever! I do know this…I won't put this book down until I get it as perfect as I can.
The amazing thing is that I am reading and taking in everything I can from agents, editors, and other writers (published and not). It has helped tremendously to beta read too! It's good to know that we all experience the same things, feelings, thoughts, and emotions. There is a whole community of people out there who are willing to help. How cool is that? So what if some of them have margarita drinking gladiators named Tyrone as their main characters! We still love them, and that's why I love all of you.
Speaking of amazing writers and blogs. I just got through reading
this post
on Linda Sandifer's blog, Writing out West, about using your senses in writing. If you haven't already read it, jump on over. She has published numerous books, and her blog rocks!