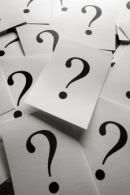 Um…*looks around dumbfounded* … I think I just finished my first novel. I just finished with the bones, that is. The flesh is yet to come. As my wise friends here in blogworld say, a novel is composed of many layers, each one making it more and more beautiful. It's a little baby book! Alright, I will be quiet. I have a few questions for my fellow writers. When did you know you had finished your novels?

I have 75,000 words at the moment, my genre calls for about 80,000. I cut a scene, which brought the word count down quite significantly. I now have 5,000 or so words to play around with. How important is the 5,000 words? What if my novel ends up having only 75,000?

Yipeeeeeeee! I can't wait to jump into the editing process. Who knows, I may have something worth submitting to crit groups in the next month or so.